Careers
At Chiropractic First, We Set Our Doctors Up For Success

Growing and maximising your potential is imperative to our long-term success in delivering exceptional Chiropractic care to our patients and helping them achieve their health goals.
Upon commencing your practice, you will undergo a Chiropractic Management Program in Singapore conducted by Dr Kan (CEO) and the Training Academy Team. This comprehensive and structured program has been developed through years of localized best practices and encompasses the art, science and philosophy of Chiropractic.
This winning formula will take you through everything you need to run a successful practice. Modules includes, clinic procedures, patient communication and management, x-rays correlations, vital signs of the clinic, marketing resources available etc.

You will have the opportunity to be immersed to a clinic and first-hand experience at health awareness drive such as roadshows and corporate talks. These immersions will efficiently transit you to your own practice seamlessly.
Asia is the most populous continent with a population of 4.5 billion people and constitute 60% of the World's population.
A region rich in history of traditional healing, the demand for Chiropractic care has increased significantly over the years. Seize this blue ocean opportunity of uncontested market space of less than 500 Chiropractic practices in Asia.
All our practices are high volume and cash-based. You will be sure to achieve financial success through our tried and tested system.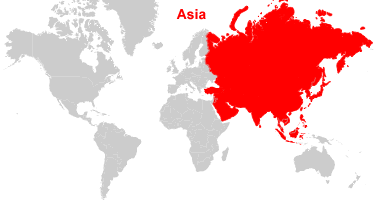 We have a diverse group of doctors from different practice backgrounds that ranges from new graduates to experienced doctors whom have established their own clinics and practiced in many parts of the world.
Training workshops are held every week to create an open communication platform to discuss clinical topics. This promotes continuous learning, sharing and professional development.
Mentorship is provided, if required, to new doctors to guide and ease their transition into clinic practice and be introduced to the different cultures in Asia.
At Chiropractic First, we are proud to have forged fellowship and teamwork among our doctors. This dynamic has facilitated continuous information sharing and feedback which is valued by our doctors and is an advantage when working in a big team.
We want you to devote your utmost attention in providing care to patients. Deep resources such as manpower and marketing are dedicated to jumpstart a practice from day 1.
Marketing efforts are specifically tailored for each doctor to ensure optimal patient acquisition. Together with our fast track system encompassing patient management, conversion, retention and lifelong maintenance, you will be able to launch your practice and ensure constant high-volume patient visits.
Your personal growth is of utmost importance and we provide you with an abundance of opportunities to embark on a fulfilling career.
Opportunities includes leadership development, to effectively lead your own team and strengthen teamwork to run the clinic efficiently and effectively to achieve set targets.
You will also be exposed to public speaking and be equipped with communication skills to execute your own corporate talks within organizations to raise awareness and educate the public on Chiropractic care.
Be on the road to mastery and hone your skills set through continuous workshops and adjustment training techniques with Dr Kan (CEO) and the Training Academy team. We also provide support for professional certification, external training and overseas chiropractic conferences.
Chiropractic First is a result of a life-long commitment to building a healthy and drug-free society through education and development. Be part of our team and transform lives of the community and make chiropractic our way of life.
Our Vision
Create a world that is free from drugs and surgery and where chiropractic becomes a way of life towards optimal health and wellness.
Our Mission 
Educate, adjust and inspire patients and their families towards optimal health through chiropractic care.
Our Purpose
We check and adjust every men, women and children for subluxation frequently and constantly.